James Crofutt - Newspaper Impression



Reenactor Volunteer at the Shoal Creek Living History Museum near Liberty MO. - Town Newspaper for 1st Saturday's program.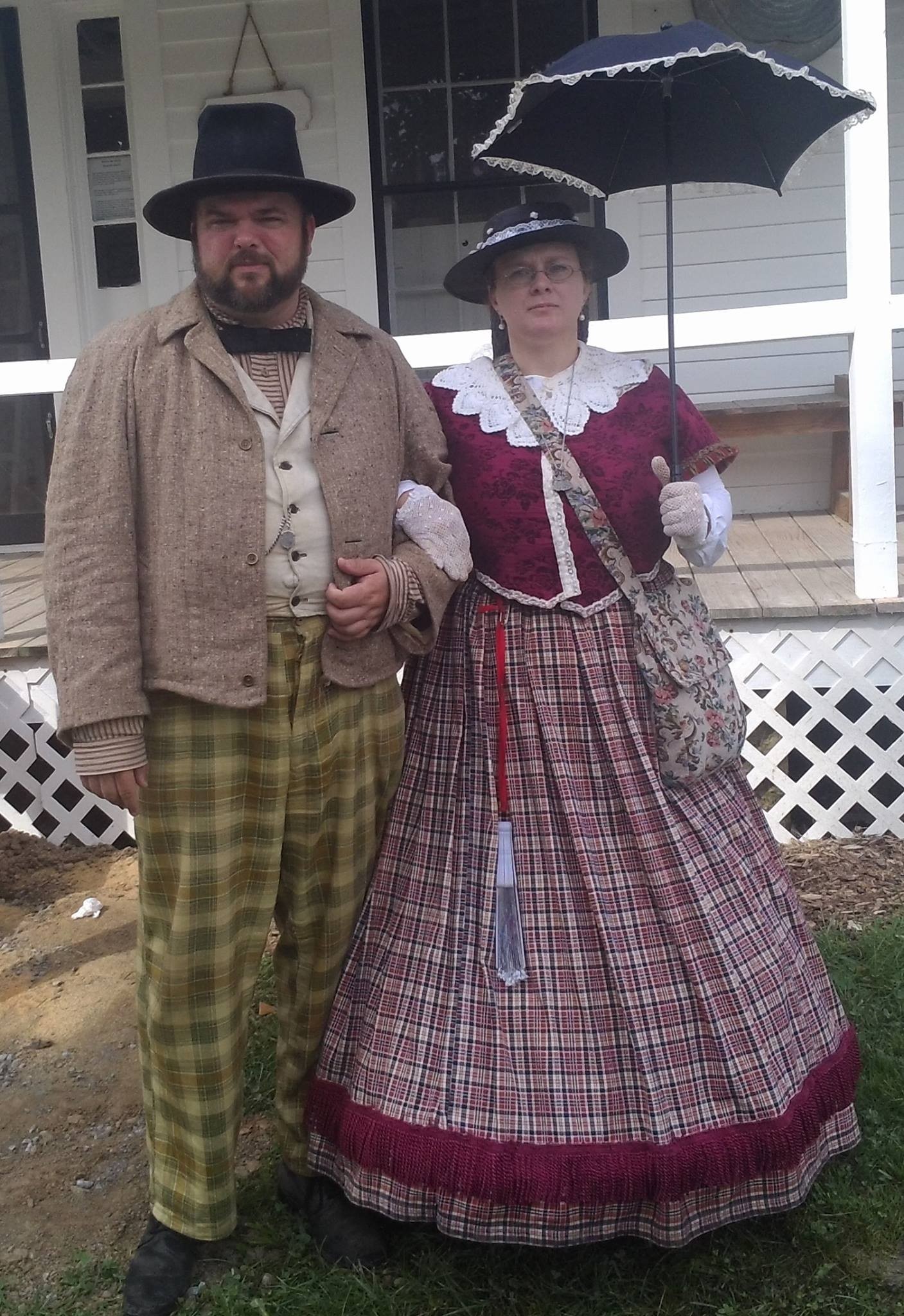 Our particular impression for the 1st Saturday program is that of a local printer & the print shop which happens to also put out the town newspaper. We are located at the Crossroads Inn right across from the town mercantile. My wife and I wanted to develop an impression that would really contribute to what 1st Saturday program is trying to accomplish by bringing the town to life.
We didn't want to be another gunfighter walking around the town per say but rather we wanted to do something that would be both realistic and typical for a 19th century town. With a long time interest in 19th Century newspapers it didn't take long to decide that our little town of Shoal Creek needed a town newspaper and in June of 2015 the Shoal Creek weekly Gazette was born.
What we try to do is to recreate a newspaper in accordance to the year being portrayed. We research original local & regional newspapers for the year that we are portraying that day and reprint original articles and ads. About 90% of any issue of the Shoal Creek Town Newspaper is original items that at one time were published in original 19th Century Newspapers. However we do publish some local items that relate to our little town and the reenactors who portray local townsfolk & items that might be taking place in our town just as if it was original items that might have been reported. We also when able to do so will publish what year we are portraying and the schedule of skits for the day with a brief description of what each skit is representing. But otherwise we try to keep our newspaper as period correct as possible for which particular year is being portrayed.
The Newspaper is free to the public because our belief is "History Preserved through Knowledge Shared". It is our goal to always keep this paper free to the visiting public and also to our fellow Living Historians because we don't do this for money but rather for love of local history.
We had a good run last year and learned a lot & our little publication saw some growing pains and improvement in its quality over the first few years. Despite some limitations that we ran across, we do have high hopes & a couple of idea's that we are going to try out in the upcoming season. Hopefully we will be able to bring the town newspaper up to that next level and improve on its authenticity.